2020年军队职称英语考试《卫生类》概括大意专项小测第二套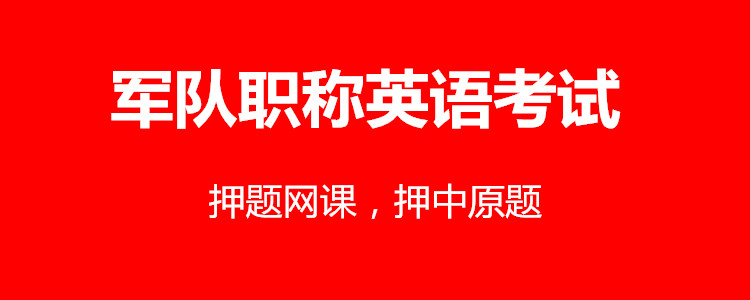 Life Abroad
  1 At first thought, the task of preparing to begin life away from home can seem daunting, if not overwhelming. Being surrounded by an unfamiliar culture, environment and social norms, while being away from family and friends, is something which more and more Chinese students experience in the quest to gain a western education. The following five steps may prove useful in assisting the students in their preparations to study overseas.
  2 There is no substitute for good preparation. Arm yourself with background knowledge by researching information about the country you are going to. Thanks to the Internet, most of this can be found at the click of a button. If you are fortunate enough to make the acquaintance of a foreign native (from the country you wish to study in), be sure to ask them as many questions as possible on things such as good places to live, the cost of transport or important celebrations during the year. The information they provide would most likely not be published in any textbooks or tourist magazines.
  3 Don't underestimate the power of the mind in determining how events turn out. Decide how to approach any situation, before you are placed in it. Positive thoughts about your new circumstances and a positive attitude toward your new home and hosts will bring positive results. Don't lose your chances at being happy and successful in your future study and new life before they have even started.
  4 It's not easy being practical when deciding what to pack and there is always that temptation to bring cherished personal belongings such as books, letters or fluffy(绒毛的)toys. Whatever you bring, make sure that it will be something that you think might help your chances of succeeding. This includes practical items such as study materials, old class notes, favorite textbooks or pens and even the contact details of previous teachers.
  5 Contact people you care about before and after. You are a person with feelings and relocating overseas is a big event. Talk to your close friends and family about your thoughts, dreams and fears for your new venture before you leave and make sure you keep in regular contact after you arrive and during your time away. Sharing the experience always halves any burdens and doubles the excitement of any achievements. Besides, with the ease and convenience of communicating via the Internet nowadays, there is no excuse not to keep in touch!
  6 Learn from all experiences. Value both your achievements and disappointments as learning experiences that can be applied to future situations in life. Value all positive outcomes and more importantly, don't take negative outcomes at face value(票面价值),Instead, try to see the lessons in mistakes and turn them into opportunities for future improvement. Opportunities are present all the time, but often they go by hundred. Recognizing opportunities is a skill which anyone can learn through practice and patience.
  1 Paragraph 2
  2 Paragraph 3
  3 Paragraph 4
  4 Paragraph 6
  A.Attitude is important
  B. Remember your roots
  C. Get to know your new home in advance
  D. Take opportunities as they come
  E. Pack using your head and your heart
  F. Get enough money when you are abroad
  5 When you want to get information about the place where you go, you
  6 When you are dealing with the new situation, you
  7 When you are packing, you
  8 When you are overseas, for the families and friends at home, you .
  A.should learn from the experiences and try to grasp the opportunities
  B. should bring something helpful for your chances of success
  C. should keep in touch with them very often
  D. should take some active thoughts and attitudes
  E. can find some part-time jobs to get them enough money
  F. can ask a foreign native as many questions as possible
  Swine Flu Outbreak
  1 From its name, swine influenza is a viral disease transmitted among pigs. This is a respiratory disease that circulates within pig populations, but certain outbreaks occur on cold season, on winter and fall, just like how ordinary flu affects human beings.
  2 Swine flu infects human beings and over two thousand cases of affected individuals confirm that swine flu is indeed something to be taken seriously. Normally, swine flu is not transmitted to humans. But within the bodies of swine, a process called the antigenic shift make swine flu a very contagious disease not only among pigs but also among us, people. Pigs are not only carriers of ordinary swine flu viruses, they are also carriers of other animals' viruses- such as of birds and of human beings. This ordinary human flu can turn into a human-infecting swine flu once combined with other flu viruses. As different types of viruses are being carried by pigs, viruses may reassort and swap genes with each other to develop a new strain of flu virus. This evolved virus is now being responsible for the present swine flu epidemic.
  3 Swine flue affects people like the ordinary flu such as sore throat, cough, nasal congestion, fever, headache, chills body aches, and fatigue. Some patients also reported diarrhea and vomiting as symptoms. Although swine flu is curable with some drugs, about 150 deaths that were caused by swine flu have been reported.
  4 To prevent swine flu, people should take personal health precautions such as cleaning one's hands and other hygienic practices. Since swine flu appears to be just like an ordinary flu, it would be wise for people, whether they think they have swine flu or not, to cough and sneeze on tissue papers and properly dispose them on trash cans. People should also refrain from touching their lips, eyes and nose unless their hands are really clean. Swine flu is not transmitted by eating pork since swine flue viruses are killed in meat-cooking temperature. However, one should still be careful when eating or drinking. It would be safe to make sure that one's food is safe from germs.
  23Paragraph 1
  24Paragraph 2
  25Paragraph 3
  26Paragraph 4
  A.The definition of swine flu
  B. The disease is incurable
  C. The way the disease is transmitted to people
  D. The disease has caused much deaths
  E. Things we should do protect ourselves
  F. The symptoms and influence of swine flu
  27Pigs not only carry swine flu viruses, they also
  28Viruses inside pigs may exchange genes to
  29To prevent swine flu, people should
  30Cooked pork will
  A.form hygienic and healthy habits
  B. develop a new strain of flu virus
  C. still help transmit swine flu viruses
  D. carry other animals' viruses
  E. become an antiviral medicine
  F. not help transmit swine flu viruses
  正确答案:ACFE DBAF
温馨提示:因考试政策、内容不断变化与调整,长职理培网站提供的以上信息仅供参考,如有异议,请考生以权威部门公布的内容为准! (责任编辑:长职理培)