2020年军队职称英语考试《卫生类》概括大意专项小测第一套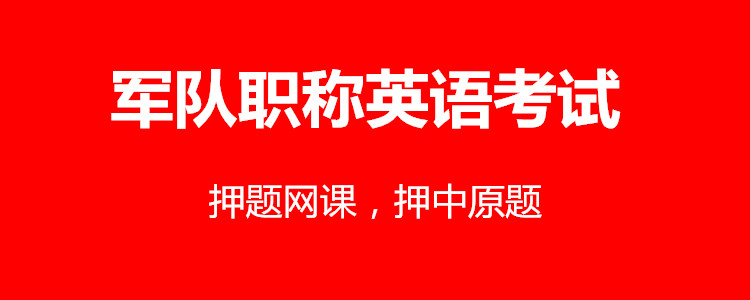 概括大意
  阅读下面这篇短文,短文后有2项测试任务:(1)1---4 题要求从所给的6个选项中为第2--5 段每段选择1个正确的小标题;(2)第5--8题要求从所给的6个选项中选择4个正确的选项,分别完成每个句子。请将答案涂在答题卡相应的位置上。
  More Than 8 Hours Sleep Too Much of a Good Thing
  Although the dangers of too little sleep are widely known,new research suggests that people who sleep too much may also suffer the consequences.
  Investigators at the University of California in San Diego found that people who clock up 9 or 10 hours each weeknight appear to have more trouble falling and staying asleep,as well as a number of other sleep problems,than people who sleep 8 hours a night.People who slept only 7 hours each night also said they had more trouble falling asleep and feeling refreshed after a night's sleep than 8-hour sleepers.
  These findings, which DL Daniel Kripke reported in the journal Psychosomatic Medicine, demonstrate that people who want to get a good night's rest may not need to set aside。more than 8 hours a night.He added that"it might be a good idea''for people who sleep more than 8 hours each night to consider reducing the amount of time they spend in bed, but cautioned that more research is needed to confirm this.
  Previous studies have shown the potential dangers of chronic shortages of sleep一for instance, one report demonstrated that people who habitually sleep less than 7 hours each night have a higher risk of dying within a fixed period than people who sleep more.
  For the current report,Kripke reviewed the responses of 1,004 adults to sleep questionnaires,in which participants indicated how much they slept during the Week and whether they experienced any sleep problems.Sleep problems included waking in the middle of the night,arising early in the morning and being unable to fall back to sleep,and having fatigue interfere with day-to-day functioning.
  KriDke found that people who slept between 9 and 10 hours each night were more likely to report experiencing each sleep problem than people who slept 8 hours.In an interview, Kripke noted that long sleepers may struggle to get rest at night simply because they spend too much time in bed.As evidence,he added that one way to help insomnia is to spend less time in bed."It stands to reason that if a person spends too long a time in bed, then they'll spend a higher percentage of time awake."he said.
  23. Paragraph 2 ___.
  24. Paragraph 4___.
  25. Paragraph 5___.
  26. Paragraph 6___.
  A. Keprike's research tool
  B. Dangers of Habitual shortages of sleep
  C. Criticism on Kripke's report
  D. A way of overcoming insomnia
  E. Sleep problems of long and short sleepers
  F. Classification of sleep problems
  27.To get a good night's rest,people may not need to ___.
  28.Long sleepers are reported to be more likely to___.
  29. One of the sleep problems is waking in the middle of the night,unable to___.
  30. One survey showed that people who habitually ___each night have a higher risk of dying.
  A fall asleep again .
  B become more energetic the following day
  C sleep less than 7 hours
  D confirm those serious consequences
  E suffer sleep problems
  F sleep more than 8 hours
  参考答案:23-30EBADFEAC
  概括大意
  Stanford University
  Stanford University, famous as one of northern California's several institutions of higher learning, is sometimes called "the Harvard of the West." The closeness of Stanford to San Francisco, a city thirty-two miles to the north, gives the university a decidedly cosmopolitan flavor.
  The students are enrolled mainly from the western United State. But most of the fifty states send students to Stanford, and many foreign students study here, as well. And standards for admission remain high. Young men and women are selected to enter the university from the upper fifteen percent of their high school classes.
  Not only because of the high caliber of its students but also because of the desirable location and climate, Stanford has attracted to its faculty some of the world's most respected scholars. The university staff has included many Nobel Prize winners such as Dr. Felix Bloch, Dr. Robert Hofstadter, and Dr. William Shockley in physics, Dr. Author Kornberg and Dr. Joshua Lederberg in medicine, and Dr. Paul J. Flory and Dr. Linus Pauling in chemistry. The Russian novelist Aleksander Solzhenistsyn has been in residence. Stanford's undergraduate school of engineering and its graduate schools of business, law, and medicine are especially well-regarded.
  What is student life like on "The Farm"? Culturally, the campus is a magnet for both students and citizens of nearby communities. Plays, concerts, and operas are performed in the university's several auditoriums and in its outdoor theater, where graduations are also held. Several film series are presented during the school year. Guest lecturers from public and academic life frequently appear on campus. In the evenings, many students gather to socialize in the Student Union's coffee house; here the beverages an the atmosphere both have a decidedly European flavor. For the sports-minded, the Stanford campus offer highly developed athletic facilities. Team sports, swimming, and track and field activity are all very much part of the Stanford picture. So are bicycling and jogging.
  In addition to financial support from alumni, Stanford receives grants from the government and from private philanthropic foundations. In recent years, government grants have made possible advanced studies in the fields of history, psychology, education, and atomic energy. At presents Stanford is carrying out an ambitions building program, financed in part by the Ford Foundation's 25 million grant. Recently added to the campus are a new physics building, new school of business, new graduate school of law, new student union, and undergraduate library.
  EXERCISE:
  1. Paragraph 2______
  2. Paragraph 3______
  3. Paragraph 4______
  4. Paragraph 5______
  A Colorful life on the campus
  B Intelligent student body
  C School administration
  D Distinguished faculty
  E Substantial financial support
  F The Harvard of the west
  1. Paragraph 1
  2. Paragraph 3
  3. Paragraph 4
  4. Paragraph 6
  5. Those high school graduates who can enter Stanford University ______.
  6. Many professors like to teach in this university partly because here _____.
  7. On the faculty of the university there are ______.
  8. Financial support from both private organizations and the government has made possible _____.
  A they can find the best students
  B the university's academic advancement and physical extension
  C some of the most distinguished scholars of the world
  D where a sports meet is held every year
  E must have been the top students in their class
  F must be hardworking
  参考答案:B D A E E A C B
温馨提示:因考试政策、内容不断变化与调整,长职理培网站提供的以上信息仅供参考,如有异议,请考生以权威部门公布的内容为准! (责任编辑:长职理培)